Kawasaki Japan, October 31, 2019 — M3L Inc (M3L) today announced that FOR-A Company Limited (FOR-A) has chosen M3L IP cores, IP_SMPTE2110 for SMPTE ST 2110-10/-20/-21/-30/-40, IP_SMPTE2022_VD for SMPTE ST 2022-6/7, IP_SMPTE2059 for SMPTE ST 2059 Master/Slave, which supports both 10 Gigabit and 25 Gigabit Ethernet.
FOR-A will showcase new 4K video switcher integrating the M3L IP cores at the booth 4206 in Hall 4, Inter BEE 2019, Makuhari Messe Chiba from November 13th to 15th.
M3L will continue to develop and sell Media-over-IP solutions for the broadcasting market. We are going to support and contribute technically to the development of FOR-A who contributes innovative challenge, and other broadcast and communication equipment manufacturers.
Fig.1 : FOR-A HVS-6000IP-8IO (Prototype)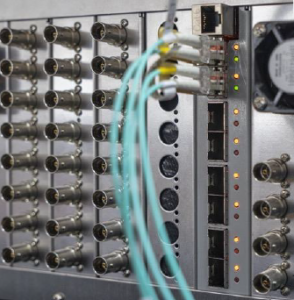 Fig.2 : Demo Video for our M3L ST 2110 and ST 2059 Cores on 25 GbE network

About FOR-A

FOR-A is a worldwide, industry-leading manufacturer offering a wide range of broadcast, video and audio production products ans solution for a variety of industries. They have R&D center, factories, and sales/support teams in Japan as well as subsidiary companies in global market.
Recently, they focus on promoting 4K system and solutions. Their 24/7 customer support is highly regarded by the industry.
They have been providing lots of products and solutions including world's first 4K high-speed camera, VWS character generator system adopted by 70% of Japanese broadcasting stations, virtual studio used for weather forecast, highway monitoring system with high image technology, and ultra-sensitive cameras for shooting in dark outdoors.

About Inter BEE

Inter BEE is an international exhibition of professional sound, video, and communications in Japan which will be the 55th anniversary this year.
Inter BEE is an abbreviation for International Broadcast Equipment Exhibition.
It is held every year in the middle of November at Makuhari Messe in Chiba Japan. It will be held for three days from Wednesday November 13th to Friday 15th in 2019.

M3L IP-Core Products

SMPTE ST 2110 Standard Specification

The industry standard ST2110 prescribed by SMPTE (Society of Motion Picture and Television Engineering) is a basic protocol to connect with data streams between production and playout equipment, so that it can be used on an IP network replacing the conventional SDI connections. The IP production has been expected in the future to virtualize the system configuration and to improve work efficiency by cloud computing.

SMPTE ST 2022 Standard Specification

The industry standard ST2022 prescribed by SMPTE is a protocol for transmitting program materials of broadcasting by using the IP network. In the case of connecting devices between relay stations and broadcast stations, between broadcast stations, or between studios inside a station, ST 2022 can replace the conventional SDI or MPEG2-TS (ASI) connections.
It is classified into seven profiles depending on the type of stream to be transmitted and the rate of their data streams. ST 2022-1/-2 is a standard for the constant bit rate of compressed MPEG2-TS stream, ST 2022-5/-6 is for uncompressed SDI stream. ST2022-7 defines the method of Hitless to switch transmission lines seamlessly with respect to the data streams from ST 2022-1 to -6.

SMPTE ST 2059 Standard Specification

The industry standard ST 2059 defines the time stamping method by PTP (Precision Time Protocol) used with ST 2110. It aims to synchronize time between devices connected by IP network with accuracy of less than microsecond. PTP uses the IEEE 1588 standard of network industry.

25 GbE Standard Specification

The current IP-based broadcasting network is based on 10 Gigabit Ethernet (10 GbE) technology. However, 25 Gigabit Ethernet (25 GbE) has become more reasonable in the cost compared to 10 GbE, has bandwidth that can transmit and receive a 4K uncompressed 12 Gbps data stream in one lane, and its technology has lots of experience and reliability on 100 Gigabit Ethernet (100 GbE) in communication arena. Thus 25 GbE IP network is going to become more popular in the broadcast industry in the coming years.
25 GbE was standardized as IEEE 802.3by and IEEE 802.3cc in 2016 to 2017.

IP Cores

An IP core is partial circuit data and/or design assets for configuring LSIs or FPGAs. Its design is generally achieved by hardware description language (HDL). The business model that delivers IP cores between companies is also established. A company that develops and sells IP cores is called an IP vendor, and M3L is one of IP vendors.

 About M3L

M3L is a design engineering company of IP cores dedicated into broadcast and wireline communication market which provides Media-over-IP solution by using SMPTE ST 2110, ST 2059, and ST 2022 technologies.
We have been having a motto Speedy & High Quality, and have been supplying IP cores to make your business succeed since 1997 when we established the company. Our 20th anniversary was the start year of our new challenge. Since then, we have been developing and releasing new cutting-edge IP cores for Xilinx FPGAs so that you can achieve your business leveraged by our design.

Inquiries

Copyrights

(C) Copyright 2019 M3L Inc.
M3L, M3L Inc., the M3L logo, M3L products name and other designated brands included herein are trademarks of M3L. All other trademarks are the property of their respective owners.