Kawasaki Japan, October 1, 2018 — MediaLinks LSILab Co., Ltd (President: Kenji Fukuda) today announced that the board of the company decided to change the company name in English to M3L Inc.
This is one of our new strategies in order to unify the brand name "M3L" and empower our products into global market.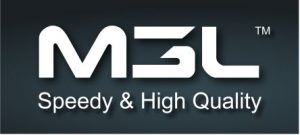 Inquiries
Copyrights

(C) Copyright 2018 M3L Inc.
M3L Inc., the M3L logo, M3L products name and other designated brands included herein are trademarks of M3L. All other trademarks are the property of their respective owners.